Discover the difference between working harder and working better.
When "doing it the way we always have" isn't doing well enough, turn to ProSource Industrial Training for expert help.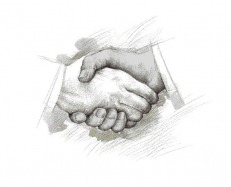 Competing in a manufacturing marketplace streamlined by corporate downsizing and driven by quality processes demands a highly trained workforce. ProSource Industrial Training is an in-plant training assessment service that helps your company develop and implement superior operator training programs, sharpen supervisory and management skills and build more effective work teams. Our flexible, on-site training programs give you all the advantages of a professional industrial training program, without the financial burden of maintaining a full-time training department and staff.

---
Get with the (better) program.

With it's comprehensive range of programs, ProSource Industrial Training can help develop a plant-wide operator training program, or assist in choosing those training programs best suited to your needs. Quarterly or semi-annual training audits enable you to gauge the effectiveness of the training program and ensure that your associates are making satisfactory progress.

On-the-job experience is the best teacher.

Other systems may offer similar training methods, but ProSource Industrial Training is an active participant in improving the profitability and productivity of your business. ProSource Industrial Training's team spends time in the actual work environment to gain the insight necessary to develop a complete training plan, custom-designed to your facility's needs. Primary objectives of each training program are to help increase the profitability of the business by improving employee retention, reducing accidents, creating quality-conscious associates, and quantifying the progress of the training program and each individual trainee.
Why choose ProSource Industrial Training?
Clients choose ProSource Industrial Training because of our ability to assess the training needs of our clients and to then develop specific programs to address those needs. In addition, we offer the following advantages:
Quality and experience of the staff with over 60 years experience in Organizational Development

Manufacturing, and Human Resources expertise

Focus on custom-designed programs rather than off-the-shelf work
Providing a system of goal setting and accomplishment
Preliminary assessment in actual work environment
Performance based, results-oriented training
Quarterly or semi-annual evaluations to assess utilization of training received
Development or enhancement of the skills of facility training staff
Development or enhancement of leadership skills